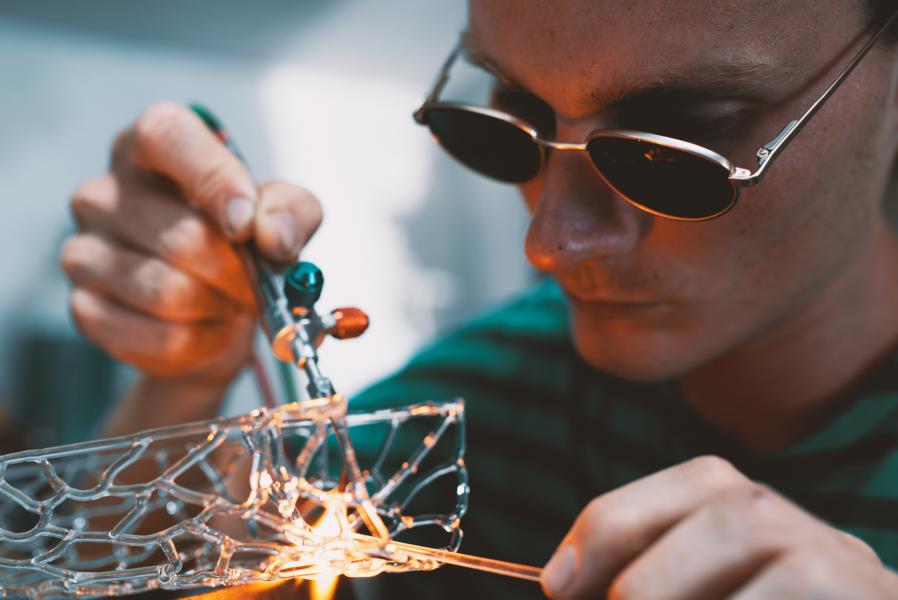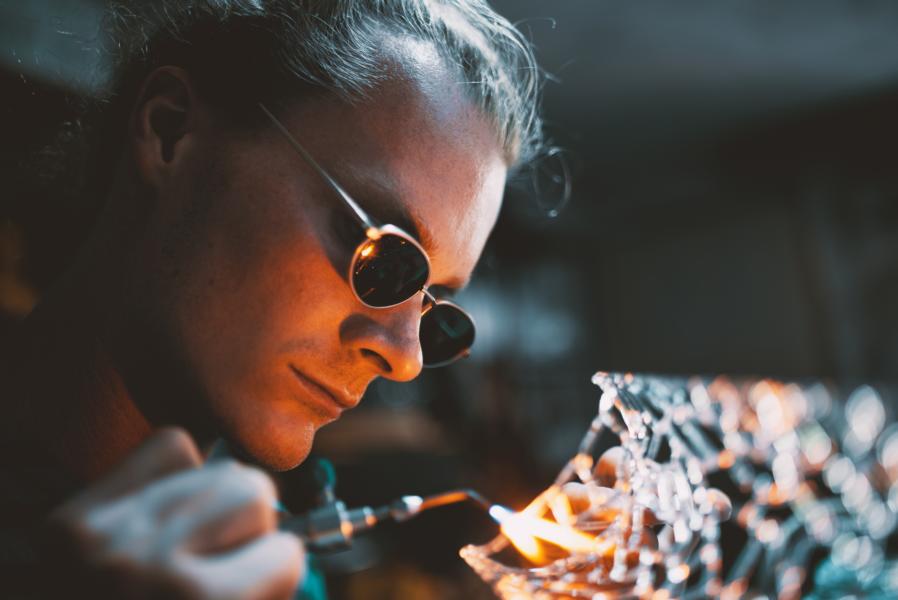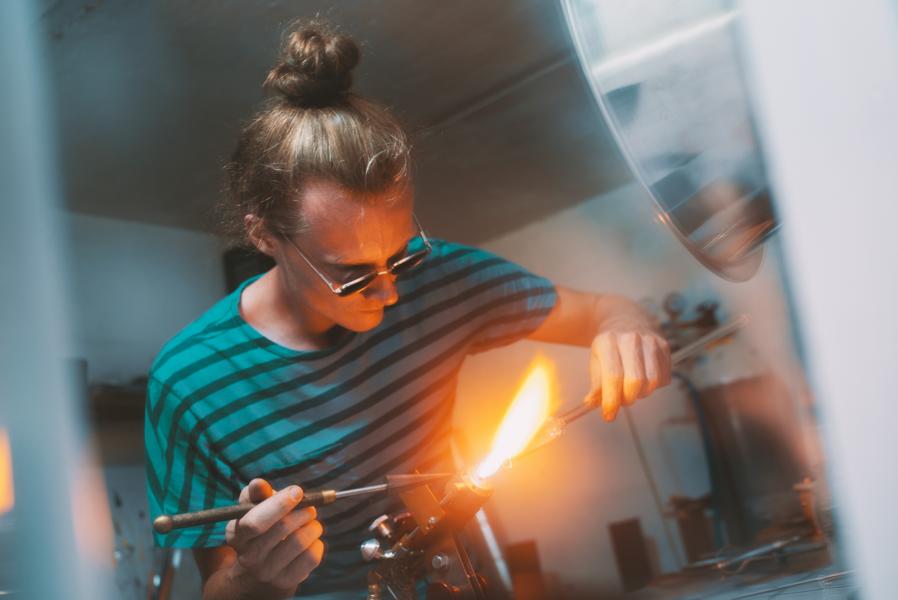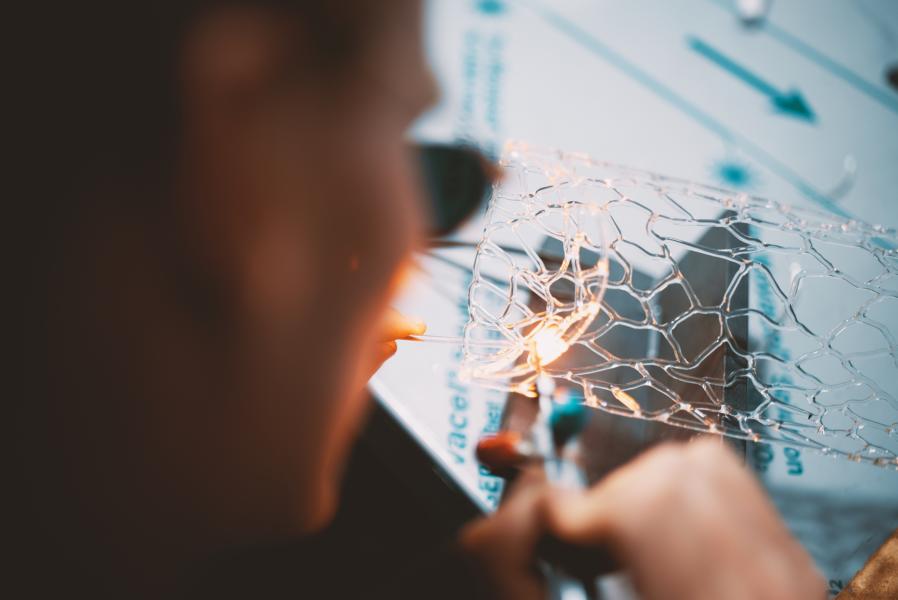 Hey you!
Thanks for checking in. 2020 has brought about much change.  After countless hours of research and building I have finally managed to bring my second glass studio to life.  Everything from the tables to the ventilation system had to be custom built to fit the new space. Safety was the utmost concern.  Working with flames and molten glass comes with it's share of fire hazards.  The skills I picked up while apprenticing as a metalworker definitely helped to make this possible.  A solid stainless steel workbench and aluminium backing were simply must haves.  As you can see the studio is completely functional.  
Is that all?
NO!
The backing to the workbench, now white, will be covered with a mural done by a close friend.  I hope that this will liven up the space and further fuel my creative energy while working.  Then there is the logistical aspect of storing my glass and tools.  100 Kilos of glass doesn't exactly fit into a desk drawer.  I've decided to first start working and let these problems solve themselves as I learn to function in the new studio.  
Upgrades are also planned.  The next big investment will likely be a new kiln to house even bigger projects.  Naturally, steps like these happen slowly as there is a significant financial aspect.  
Stay tuned in for more updates in the coming months as I find myself in this new studio.  If you would like to support me and help to speed up the process then please share my art with as many people as possible.  Word of mouth and social media platforms are a great way.  Buying my work is not the only thing that helps to broaden my artistic possibilities.  
Thank you for supporting me,
hoerndler